the hungarian brands award
Our company won the MagyarBrands award.
It fills us with happiness that, based on the decision of the Professional Committee, the products of ESAudio Ltd. won the MagyarBrands (Hungarian Brands) award in 2022.

The Hungarian Brands program has been awarding the most successful Hungarian-related brands for more than a decade. The mission of the program has not changed in the past 13 years: to direct the attention of customers and the business world to the products and services of the most successful domestic consumer, business or innovative brands.

The award
Certificate obtained in the innovative brand category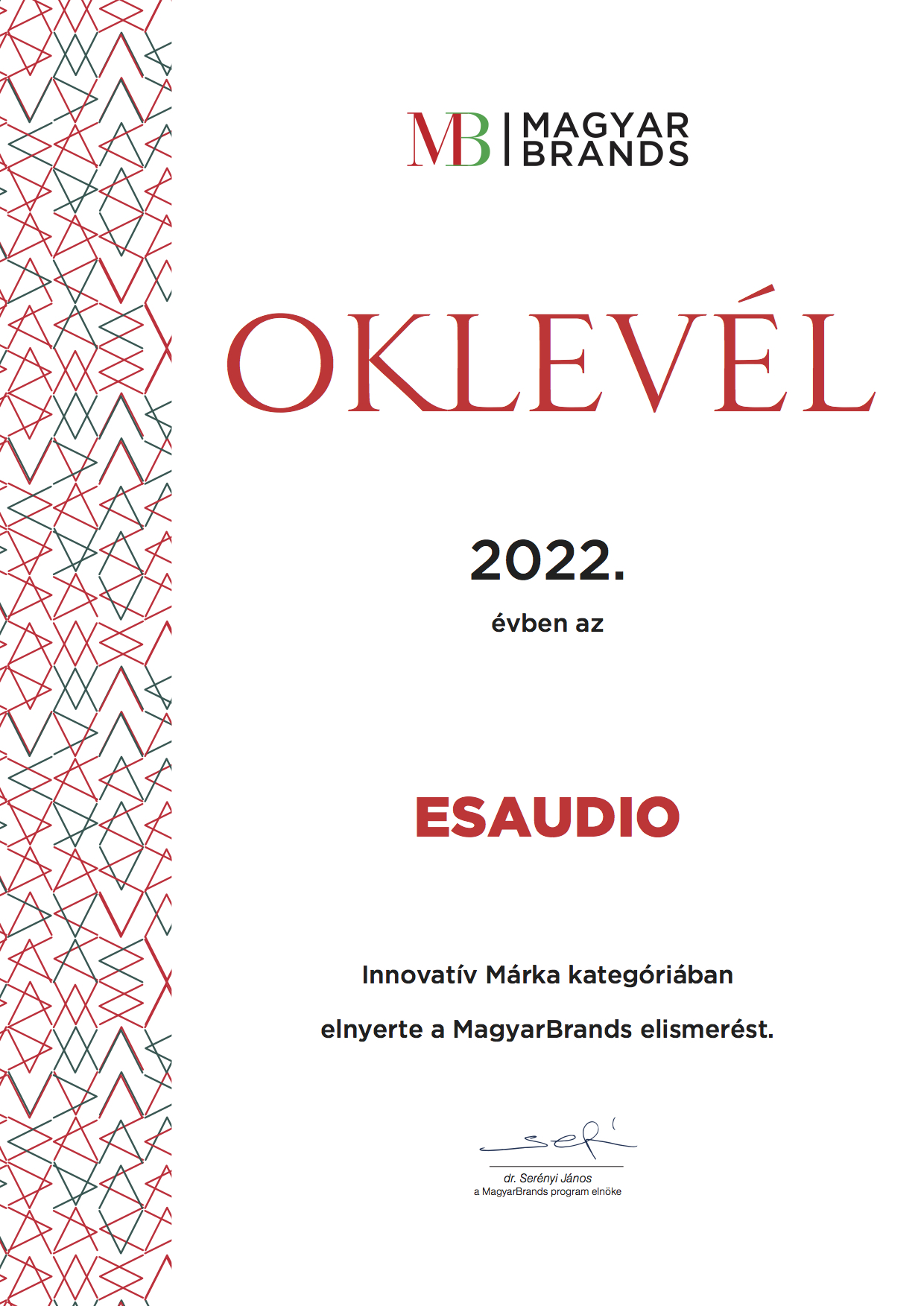 The message of the Hungarian Brands awards is extremely important in 2022 as well: it highlights the excellent performance of domestic brands, thereby positively distinguishing them from their competitors.

The Hungarian Brands program only evaluates Hungarian brands that were born in Hungary or that Hungarians participated in its creation and founding.
Our company, ESAudio Ltd., has been designing and manufacturing Pro loudspeakers for more than a decade. There are many loudspeaker manufacturers in the globe, but only a few of them manufacture ribbon tweeters, i.e. our company is among the 4 manufacturers in the world.
We can therefore be rightly proud of the fact that in 2022, we won the Hungarian Brands recognition in the innovative brand category.

We received another confirmation that the ESAudio brand is innovative and reliable not only on the international but also on the domestic market.
These awards play an important role in the life of our company, as they symbolise high quality and reliability. We are proud of our team and grateful to our customers for their trust in our products, as without them we could not have received this recognition.
Thus, we continue to consider it our primary task to deliver the best quality loudspeakers from our factory to our customers.